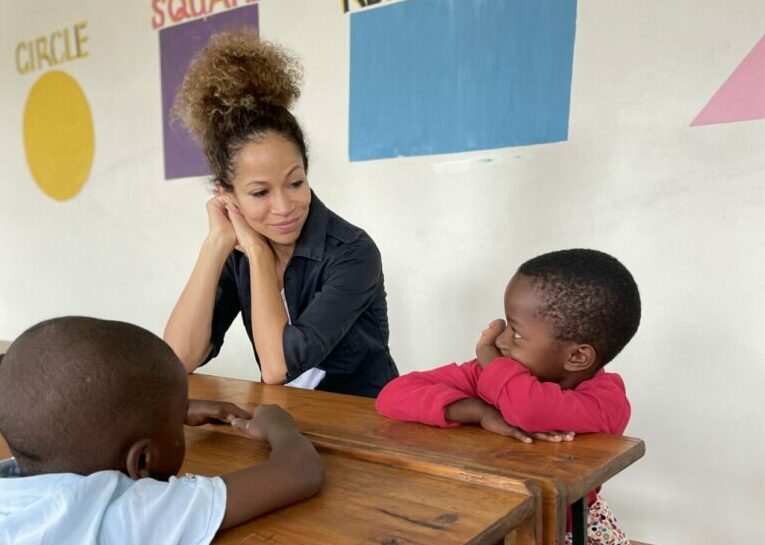 Sherri Saum, Kusewera Celebrity Ambassador, recently embarked on a humanitarian business trip to Malawi. Her mission was to visit the community center and see the progress of the programs and to deliver necessary medical supplies to 3 organizations. These medical donations were made to Raising Malawi (Madonna's organization) for their Mercy James Centre for Pediatric Surgery and Intensive Care, Dr. Leonard Banza – head of Orthopedics at Kamuzu Central Hospital and Mercy Chikosi Kotofokoza's Wandikweza Mobile Medical Clinics.
*Medical donations were provided by Private Medical, and coordinated by Kusewera board member, Jennifer Parsons RN, BSN.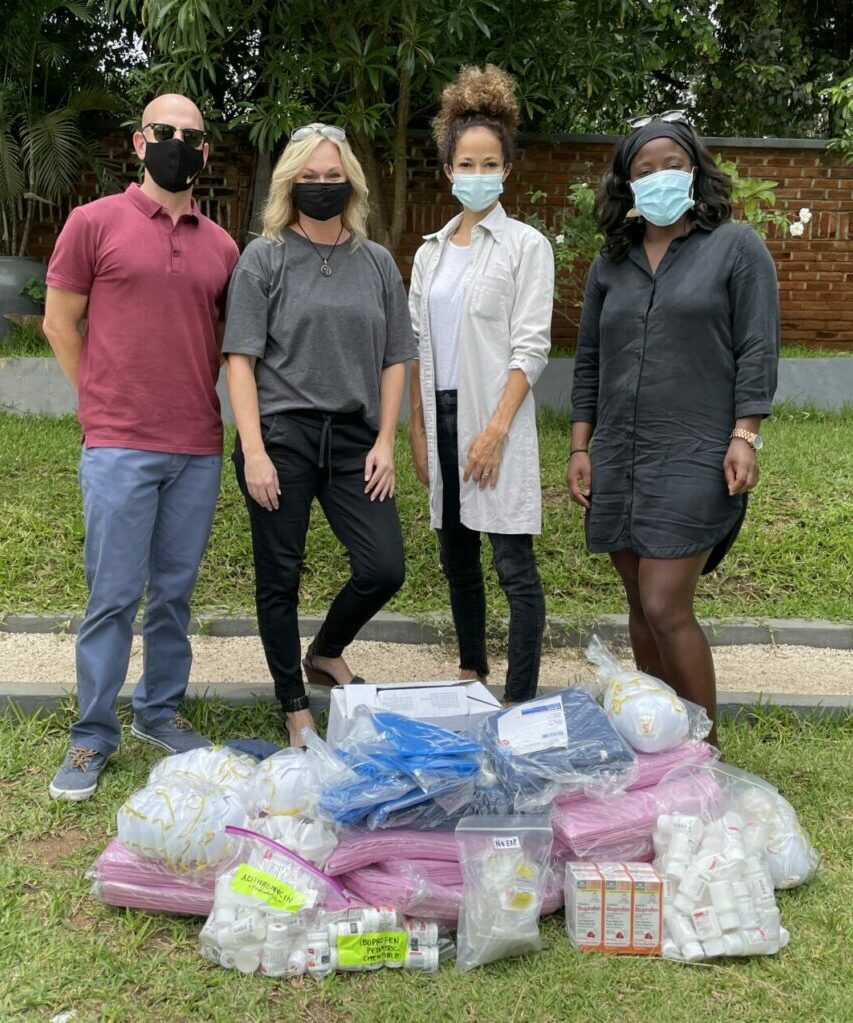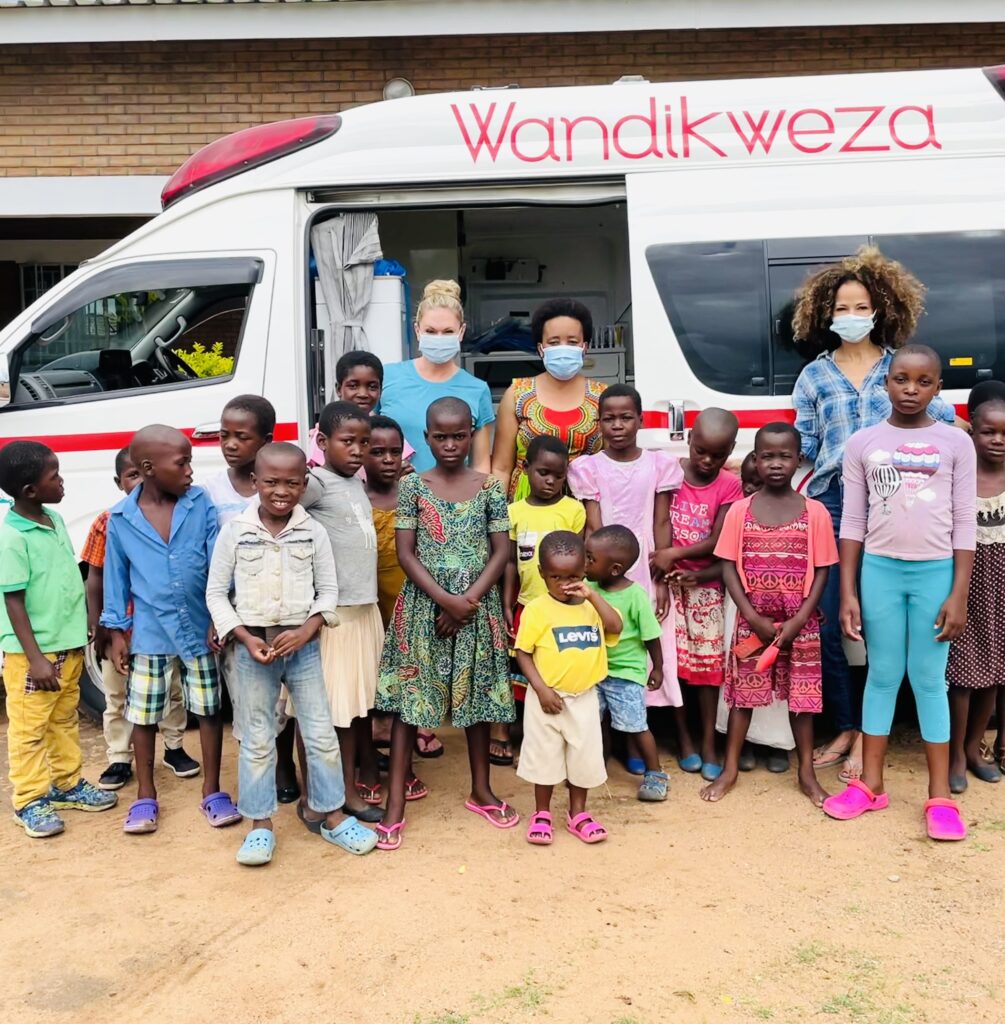 To Sherri's delight, the Kusewera Community Center programs were moving along as planned. The free preschool and kindergarten classes that the center offers resumed classes in October and the after-school programs were slowly coming back little by little. She got to see everything in action and was very impressed and encouraged.
**since this visit, COVID cases in Malawi began to rise and school was closed again but is now back in session. In a country of roughly 19 million – cases are now at just over 1000 deaths.
*All necessary safety precautions were taken before, during and after the trip, with current Malawi policies and procedures.
Quotes from Sherri:
"Seeing with my own eyes the work that Kusewera is doing for the children in Malawi is so exciting. The programs – the early education – partnering with Malawians to support their own communities and thrive. That's what it's all about."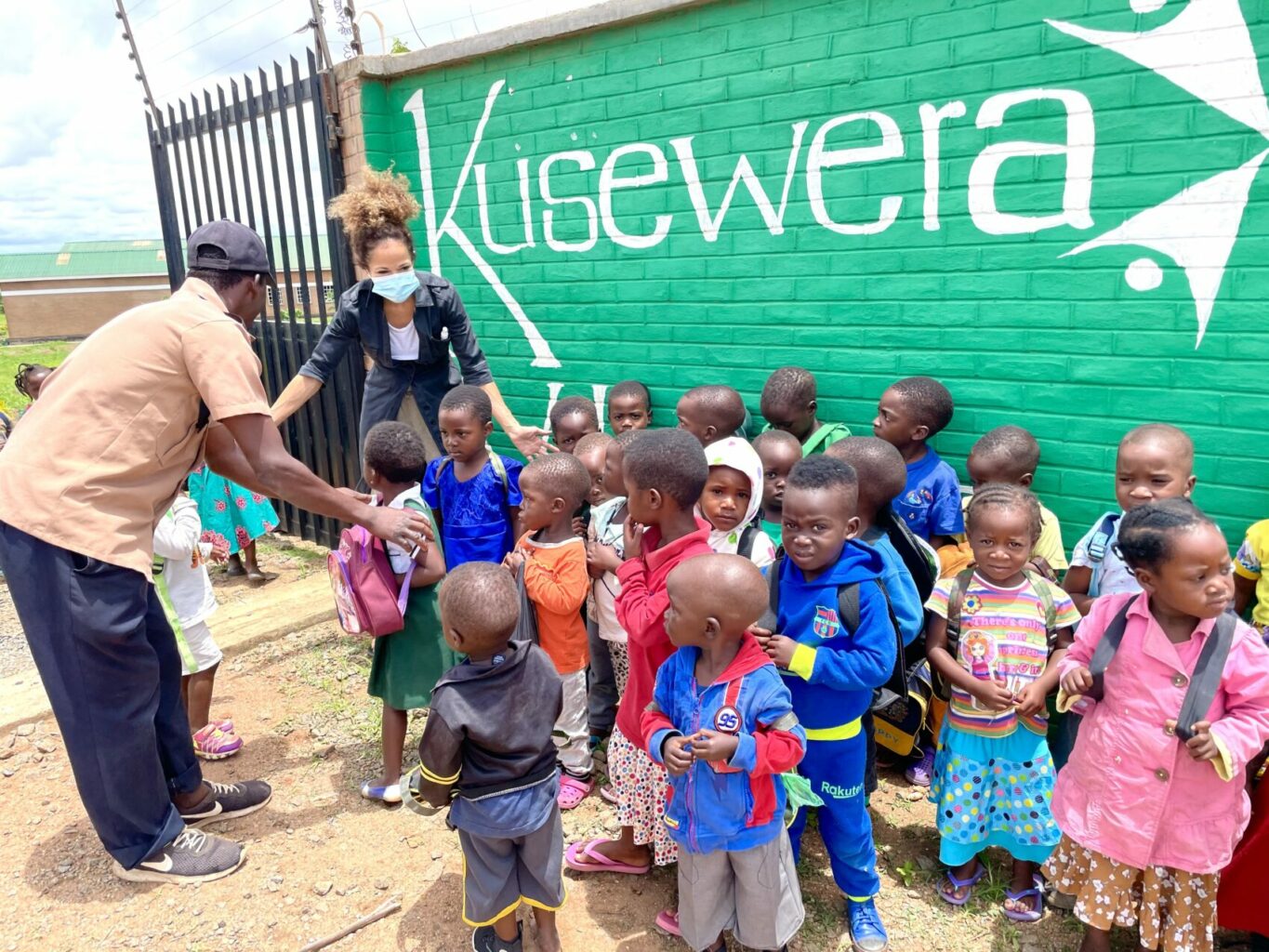 "It's amazing what is being built and accomplished to serve and support these kiddos. I was verklempt beyond belief, and while I'm a mushball by nature, it's overwhelmingly beautiful what is happening in this village. These kids would otherwise be digging in the dirt… and they have purpose and little Kusewera backpacks, they head to school and are being nourished, educated and uplifted."
"I believe strongly in Kusewera's mission: to  nurture and educate children through active and creative play. And I love that Kusewera considers itself a partner in Malawi – designing programs through outreach that respect the culture while creating sustainability and empowerment for the community. I love being an ambassador because although there are countless nonprofits out there, I've known Kusewera's founder, Karen Osborn, for over 20 years and I've had a front row seat to her vision. I know her ambition, her calling to be of service, and I have watched her dream grow from the beginning into the incredible force it is today. I love children and nothing makes me happier than to be part of the solution- partnering to provide them with the tools they need to thrive."