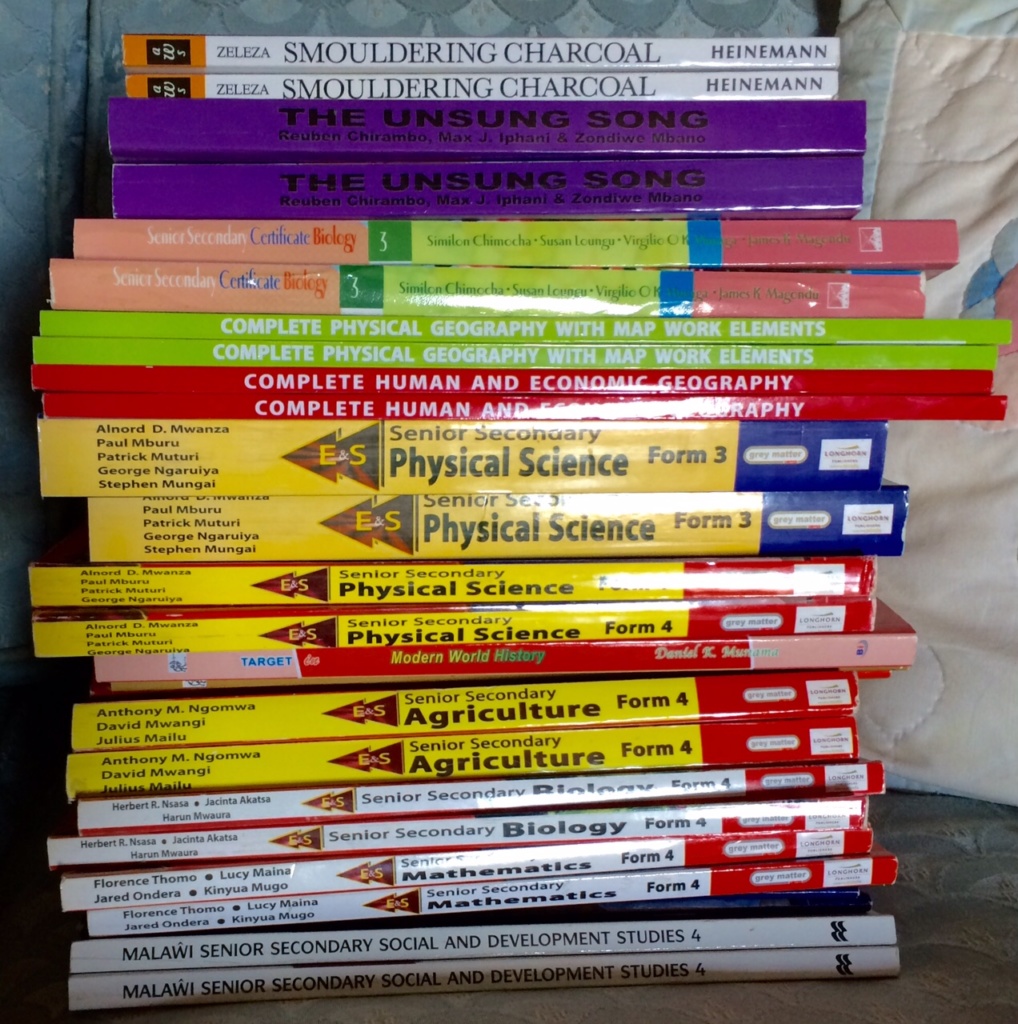 Through generous donations, Kusewera is able to help those in need. When our Ambassadors utilize their platform they've been blessed with, we are often able to raise even more! Reggie Lee, of NBC's hit show Grimm, is a Kusewera Ambassador who did an auction on Charity Buzz recently, with proceeds going to Kusewera. With those funds, we were able to purchase and donate many items for Mtendere Children's Village, an orphanage we work with in Malawi, Africa, along with some donations for other kids and organizations in the surrounding area.
On my most recent trip to Malawi, I was able to purchase and hand-deliver much needed text books for kids in both Primary and Secondary grades that will help them study for their exams. Other needs that we were able to meet… the purchase of white boards for the classrooms, school fees, shoes, paint and brushes for art class, pre-school chairs, sports equipment, kitchen supplies and much more!
We've been blessed to be able to raise funds that make a difference, and we thank all of you for your continued support. Our current campaign for the Kusewera Village – A Community Center and Sports Complex in Malawi, has exceeded our goal! bit.ly/1Hlp4Jy  We can't do all this without you… so thank you!
~Karen Osborn, Founder