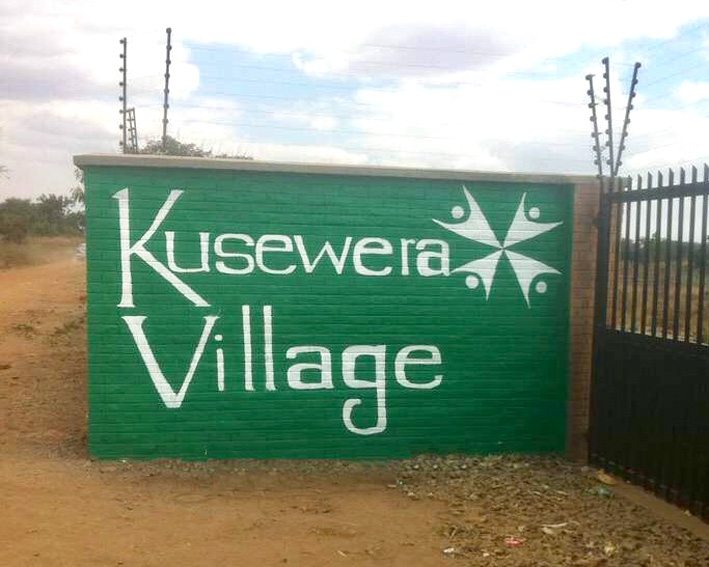 2017 has been very exciting so far! After we broke ground last year on our 13 acres in Malawi, construction of Phase 1 began soon after. In July this year, we opened the Kusewera Village Community Center and began utilizing our warehouse for donations, equipment and school supplies. We also hosted volunteers in the guest house! We have hired a few additional staff to continue our programs that educate and empower the hundreds of children we get to serve all year-round. We have so much to be grateful for.
L to R: admin house ~ guest house ~ community center ~ warehouse
We have been able to move the preschoolers and kindergartners from an old, worn out building with no roof, into the community center. The kids will now be more protected from the sun, and kept dry during the rainy season. As we grow and raise funds, we will be able to furnish each room with the necessary items for the various classes. Soon, we'll have small chairs and tables for the classroom as well as a consistent food program that will feed them a daily serving of a government approved, vitamin enriched porridge.
Volunteer teams were able to stay in the guest house this summer. The house has 4 guest rooms with 3 bunk beds in each (mosquito nets for each bed) and each room has its own bathroom. The open kitchen, dining and living area is a welcoming space for volunteers to eat, relax and enjoy discussions of the day and socialize. A large covered porch allows guests to relax outside in the shade, or watch Malawi's beautiful sunsets in the evenings.
Our next phase is the construction of the sports field and court, as well as hiring additional teachers and staff necessary to create the best learning experience possible for the children. If you are interested in supporting Kusewera's efforts, consider committing to a monthly donation of $20, $40, $80, etc or even a one-time donation! All support is welcome and appreciated. Click HERE to donate now! You can also TEXT to give easily from your mobile phone by texting "give" to 855-278-PLAY (7529).
Interested in joining a Kusewera team in 2018, bringing your own group, or serving individually? Check out the trips and information page or reach out to us if you have questions! Kusewera@gmail.com