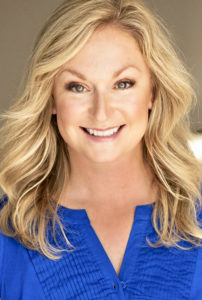 Karen's first trip to Malawi, Africa was in 2008. She loved working with the kids, and teaching them new sports. She saw an immediate growth in confidence and empowerment through the week and soon recognized her desire to find a way to continue encouraging kids through active play. Kusewera was created out of that passion. She enjoys combining travel, active play and volunteerism. When you mix Karen's desire to keep kids active with her love for the kids in Malawi, you get Kusewera! Her hope is to empower these kids, giving them the support and encouragement to grow as positive individuals and become strong leaders in their communities. While Kusewera also took teams to the Philippines in 2014, 2015 and 2016, their project in Malawi remains the current focus. Karen manages the team at Kusewera Village and its US committee and organizes the volunteer trips and projects.
Karen is also the Director for the Sports + Lifestyle Unlimited Los Angeles office, providing sports, fitness and lifestyle models for various projects.  She handles the day to day operations of the LA office along with securing and negotiating print, commercial and Influencer collaborations for her team to fulfill.
Growing up, she was a 3-sport athlete playing volleyball, basketball and softball. She has continued her love for being active and staying fit by enjoying a variety of activities such as Yoga Sculpt and weekend hikes!
We are blessed to have a great team of officers and volunteers that help guide and direct operations and the efficiency and vision of Kusewera.
OFFICERS and BOARD
:
KAREN OSBORN
: Founder, CEO/Director 
PAUL OSBORN
: Secretary, Key Advisor
MARGIE TURNER
: Chief Financial Officer  
CURRENT KUSEWERA COMMITTEE MEMBERS
:
Karen Osborn, Paul Osborn, Jennifer Parsons, Nick Anderson, Delonte Gholston,  Teri Smith, Taylor Horton, Nicky Cruz, Bryan Geli, Molly Weiss, Jade Smith, Meg Macrae, Troi Barnum, Stephen Makasu, Victor Kamwendo, Bernard Kanjoma    
TERI SMITH 
: Kusewera Bookkeeper
KuseweraBooks@gmail.com
MALEK ADEL, Esq.
:
Legal Advisor
CHRISTINA GARVIN 
: Publicity/PR/Media
Christina@sundaripr.com
CELEBRITY & ATHLETE AMBASSADORS & SUPPORTERS (Past & Present) 
:
Sherri Saum
,
Kamar de los Reyes
,
Jason George
, 
Nathan Fillion
,
Giancarlo Stanton
,
Tenley Molzahn
, 
Reggie Lee
,
Wes Horton
,
Erik Spoelstra
,
Cary Brothers
,
Gary Lightbody
Kusewera policies and guidelines